Cartagena Nightclubs
Nightclub Packages
VIP Transportation
Assigned VIP Host
Airport Bypass, Hotel Check-in
Body Guarding, Translations
BOOK NOW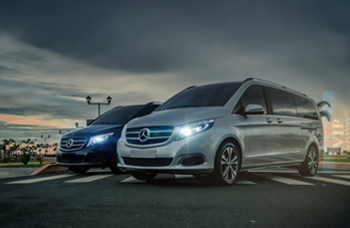 VIP Transportation
Personal VIP Host
Airport Linepass
VIP Check-in at your Hotel
BOOK NOW
VIP Transportation
Personal VIP Host
VIP Entry to Top Club
VIP Seating
BOOK NOW
Cartagena is touted for having some of the most beautiful architecture in Colombia. The port also has a vibrant nightlife scene. If you're planning a trip to Cartagena, you may be wondering what nightclubs are best. There are numerous high-energy clubs within the walled city that are known for their upbeat atmosphere and friendly party-goers. If you're visiting Cartagena, don't pass these nightclubs up.
Bazurto Social Club
For a guaranteed good time, head to Bazurto Social Club. Open Thursday through Saturday, the nightclub is a hodgepodge of color, music, singing, and dancing. This is one of the few places in Cartagena where you'll hear live Champeta music. Bazurto also hosts some of the country's best DJs.
La Movida
La Movida has quickly become one of Cartagena's favorite hangouts. Each weekend, the club is packed with both locals and out-of-towners looking to finish the night with a drink and good conversation. There are places to sit both inside and outside the club and drink selections are plentiful.
Demente
Demente Bar is best known for their delicious plates of tapas, brilliant drinks, and upscale design. The nightclub typically hosts a cool, cultured crowd, especially after refurbishing the venue to create a minimalist touch. Demente offers an eclectic playlist that will keep you in your seat and a group of the friendliest bar staff you'll ever meet.
Havana
Café Havana in Cartagena was once a rundown warehouse. Today it's one of the hottest bars in the city. The club typically hosts live salsa bands to create an old school ambiance that people love. The music plays from around 11 PM and doesn't stop until after 3 AM.
Fragma
Fragma is a popular club located near Café del Mar and just upstairs from Restaurante Plaza Las Armas. The nightclub has three different rooms to choose from, each playing their own selection of music: vallenato, reggaeton, and house/techno. Fragma is a great place to go if you're in search of a traditional-style club.
Malagana
Malagana Café and Bar in Cartagena offers family hospitality, bistro-style fare, and rooftop cocktails. Thanks to the warm energy, you'll feel right at home. The club is stylish, yet welcoming, and is furnished with beautiful artwork and photographs. In addition to a lavish interior, the club also has a terrace where you can take your food or drinks.
Tasca Maria
Wednesday night's tend to be the busiest when party-goers fill up the streets. The club is somewhat small but offers a punch of fun. The DJ also knows how to keep the crowd entertained.
Bourbon Street
Bourbon Street is a French Quarter inspired saloon that mimics that feel of New Orleans. The club is best known for its Cajun-flavored, American-style menu with items such as burgers, ribs, and wings. Bourbon Street also has great live music, a pool table, and a younger crowd that keeps the party going well into the morning hours.
Plaza Trinidad
Plaza Trinidad is a small square located in Cartagena's old core. While not exactly a bar, this area of the city encourages public drinking and fun. You can purchase your alcohol including beers, rum, and aguardiente at the corner store. With booze in hand, find a spot on the stone steps or concrete benches to sit.
Donde Pacho
Donde Pacho offers imported food, liquor, and wine, as well as American candies and imported Asian sauces. The relaxed space is a favorite among locals and a great place to visit. In addition to an outdoor space, the venue also has a paved outdoor terrace.
La Caponera
Unlike many other nightclubs in Cartagena, La Caponera is open every night and often late into the night. The prices are generally cheap and the décor is cool. The club plays great salsa music and encourages dancing.
Casa De Cerveza
Casta De Cerveza sits atop of the baluartes of the historic wall that surrounds Cartagena. Not only does the club offer a great view of the Bay, they also offers fun in the form of a novelty activity. Party-goers can choose to drink from a big cylinder of beer with multiple taps so that you can share with others at your table.