CARTAGENA VIP SERVICES
CARTAGENA VIP PACKAGES
Personal Host
VIP Transportation

Assigned VIP Host

Airport Bypass, Hotel Check-in

Body Guarding, Translations
BOOK NOW
VIP Nightclubs
VIP Transportation

Personal VIP Host

VIP Entry to Top Club

VIP Seating
BOOK NOW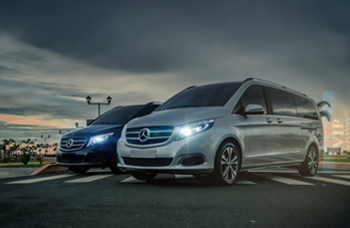 Airport Service
VIP Transportation

Personal VIP Host

Airport Linepass

VIP Check-in at your Hotel
BOOK NOW
As a VIP Services provider we are focused on delivering custom party options for affluent vacationers, bachelor parties and business men visiting Colombia. Our partner ecosystem extends beyond Cartagena into Medellin, Panama, Miami and Las Vegas so for the first time you have a Global Services provider you can count on with all the connections you need on the go.
We have been in the business long enough to know what our VIP Clients look to enjoy when planning their vacation getaway. Our Services are focused on delivering a unique partying experience to any age demographic all year around. As you explore our website you will begin to understand why so many other visitors to Cartagena look to ColombiaVIPServices (cVs) to be their exclusive VIP Services provider.
VIP HOSTING
You cannot overlook the value of having a dedicated resource on the ground who's looking out for your best interests. Our VIP Hosts keep in close contact with you prior to and during your stay to ensure the partying flows seamlessly. A host is more than a tour guide meaning we hold ourselves to a higher standard when it comes to aesthetic appearance, social alignments and nightlife connections. Our staff is Bi-Lingual and Young, Fun and up for a good time year around 24/7.
ACCOMMODATIONS
Cartagena is home to a plethora of amazing mansions and beach front Penthouses. The venues we work with are all 'Party Approved' and therefor condone the stupidity of the partying we have grown accustomed to. Inside 'Centro' or The Walled City is where you will find the most famous domiciles fully equipped with swimming pools, spas, chefs and much more. If its your first time to Cartagena then its recommended for you to keep to Centro and visit the popular beachfront of Morros for a day of extreme sports and activities.
YACHT PARTIES
The proximity to the City to the water is walkable from all sides. To the north Cartagena is bordered by the ocean and to the south east the bay with multiple channels and islands which make it a great candidate for day excursions on the water. Yacht Parties are the epicenter of every Bachelor Parties agenda. You can select from Cruisers, Catamaran and Sailboats each offering a unique experience on the water fit for those on a budget or ballers we can customize your yacht excursion to include all the necessities from a DJ to Invited Guests, we control the flow of fun from dock to dock!