Medellin VIP Packages
Stag Do
Gentlemens' Clubs Tour
Bus Transportation
Premium Bottles + Mixers
Club Entry Included
Book Now
Pool Party
DJ
BBQ
Invited Guests
Private Pool Access
Book Now
Pablo Escobar
Private Bus Tour
Pablo Escobar Artifacts
Eat Local Cuisine in Mountains
Party at Colombian Fonda
Book Now
Hosting VIP Packages
Personal Host
VIP Transportation
Assigned VIP Host
Airport Bypass, Hotel Check-in
Body Guarding, Translations
Book Now
Airport Service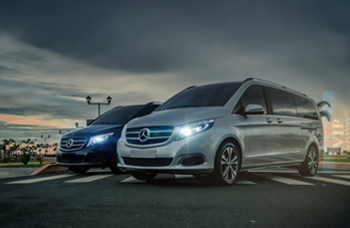 VIP Transportation
Personal VIP Host
Airport Linepass
VIP Check-in at your Hotel
Book Now
VIP Nightclubs
VIP Transportation
Personal VIP Host
VIP Entry to Top Club
VIP Seating
Book Now
Getting the most out of your vacation is imperative. Our Packaged Party Options for Medellin give you access to all the top end resources at the best prices. We have carefully selected the most important services requested on behalf of our clientele starting from Airport Pickup, Personal Hostesses to 5 Star Accommodations. We've packaged it all in.
Like most groups you will want to personalize the options for your stay. We recommend contacting us using the Submit Form so we can respond to you within 24hrs with an agenda that best meet your needs. However, if you feel what we have presented to you below is adequate then you are free to 'Book Now' and get your party started!
All visiting groups to Medellin enjoy the experience of the Stag Do. With our private bus we transport you around the city to the top venues for your to preview the local talent. This package is all inclusive with Drinks, Host, Entry, Transportation and More…. The entire tour lasts around 4 hours but you can move through it as fast as you like. After you have experienced a night out with all the lovely ladies invite them to attend the Pool Party. This package is a must for any bachelor party. Starting in the late afternoon we get things geared up with a DJ, Invited Guests, BBQ and big ambiance to get everyone in the mood and moving for the next 8hrs. You've put in a few strong nights now its time to settle down for an afternoon and enjoy the sites around the city with the Pablo Escobar Tour. A professional guide details all the exploits of the form Drug King Pin Pablo Escobar. Preview the Grave, Eat local Colombian Cuisine, Learn everything out this great city and then top it off at an authentic Fonda to finish the tour.
Our Medellin VIP packages include a full scope of desirable services and amenities, from hotels and limos to restaurants and club entry. Whether you're visiting Colombia for the first time, or the twenty-first time, staying in an unfamiliar area can be stressful. That's where we come in. With our help, you can obtain transportation, accommodations, nightlife perks, and VIP benefits, all in a convenient, money-saving package.
Each of our Medellin VIP package deals are designed to save you time, money, and the frustration of having to make all of these preparations and reservations yourself. As Medellin VIP insiders, we understand how difficult it can be to get the hotel you want, reliable transportation, and entry into some of the area's hottest bars and clubs. Fortunately, we have longstanding relationships with many Medellin venues, ensuring VIP access for all our clients.
Our Medellin VIP packages cater to all types of party-goers. Bachelorette parties, birthday parties, and other all-female celebrations can benefit from our Girl Tour VIP package. This package deals combines bus transportation, free club entry into three different girl clubs, as well as premium bottles and mixers. Prefer our Pool Party package? Host your own private pool party containing access to a private pool, invited guests, BBQ, and DJ.
We also offer several Hosting VIP packages. For those who need assistance getting around Medellin, our Personal Host VIP package includes VIP transportation, an assigned VIP host, airport bypass, hotel check-in, and entry into local nightclubs. You can also choose our Airport Service package, which includes VIP transportation, a personal VIP host, airport linepass, and VIP check-in at your hotel.
If you're planning a trip to Medellin, Colombia, be sure to check out all of our available Medellin VIP Packages. Colombia VIP Services has put together some popular entertainment options to ensure your stay is relaxing from the moment you arrive.