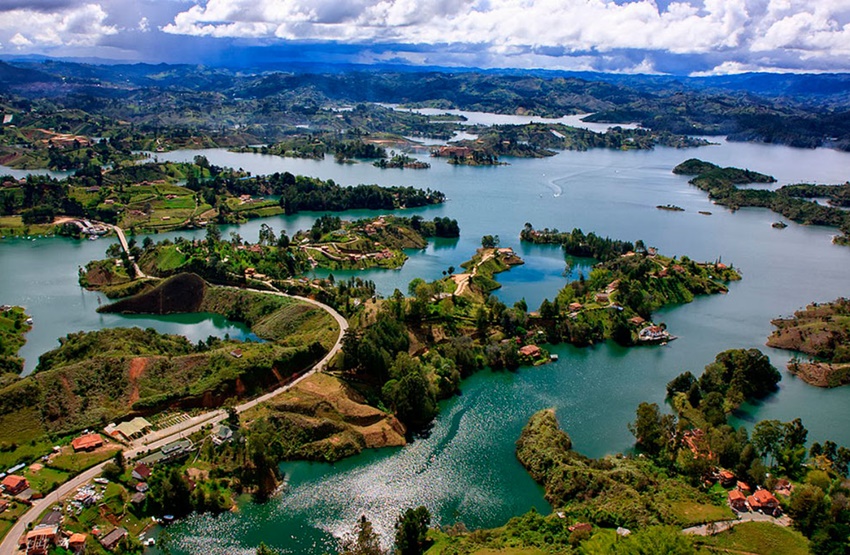 Vip Tours Penol Colombia
Hosting VIP Packages
2 Day Package
2 Female VIP Hostesses
Airport Welcome
Pablo Escobar Tour
Dinner + Night Party
Colombian Breakfast
Penol Country Tour
Dinner + Night Party
Book Now
2 Day VIP Package
2 Female VIP Hostesses
Private Transportation + Body Guard
Airport Welcome
Pablo Escobar Tour
Dinner + Night Party
Colombian Breakfast
Penol Country Tour
Dinner + Night Party
Book Now
Searching for a world class tour that will make your stay in the beautiful town of Guatape adventurous, entertaining and exciting? Then VIP tours Penol Colombia is the tour for you. As our name implies, we treat you like a "VIP". our famed Penol Tour Package includes the following
Highlights of the Tour are as follows:
PENOL TOUR PACKAGE
1. Private Transportation (Full Day)
2. Host / Private Guide
3. Lunch and Drink
4. All Park fees Included
5. Party Boat Rental (Optional)
Starting From: $150pp
Because of the unique geographical landscape where lakes and mountains dominate, Guatape prides itself as a top destination for lovers of sporting activities and other exciting outdoor activities ranging from rock climbing, boat trips, hiking road biking among others. The pride rock of Colombia and its most popular attraction- Penol rock (La Piedra) is a 7005ft high rock also located in this charming town of Guatape.
We have experienced guides to make your ascent to the Penol rock an exhilarating experience. Even as a starter in rock climbing our guides will safely take you through routes that will not be too challenging for you. With nearly 700 steps to the top, it is worth the effort getting there.
At the top with several other tourists, you can visit the restaurants, snack shops, get souvenirs or even with a chilled glass of beer, savor the spectacular view while marveling at the colorful farmlands, the sights across the former valleys and the several lakes and mountains of Guatape.
Are you a biking enthusiast? We help arrange bike rentals where we take you riding through the ring roads linking La Piedra and Guatape. You are sure to enjoy the sights which give a true country feeling and be take your time to as traffic is never a problem while in the road.
Indeed Guatape's beauty lies in its natural environment and that's why several activities also take place around the lakes. They include windsurfing, jetskis and lots more. Our tour will take you on boat trips on the lakes to view several attractions like the Fantasy Island, La Manuela- Pablos Escobars's former estate and on to Old Penol town which is now a submerged under about 100ft of water.
That is not all, with VIP tour Penol Colombia; your tour with us is incomplete without the waterfall hike. For hiking lovers, we take you through the trail to the waterfall. Beginning at Gutape, passing through private areas, little streams and open pasture bounded by hillsides that are somewhat forested. From there enjoy wading through water that is as deep as knee to waist and welcome to a waterfall that is about 25 foot high with a small swimming hole at the base. Just when you think you have seen enough, you will behold a more beautiful waterfall up the embankment. It is like a jungle adventure!
What are you waiting for? Arrange an exciting tour of Guatape today with VIP tours Penol Colombia.