Cartagena VIP Packages
Limo transfers
Dining
Nightclub bottle service
Gentlemens' Club VIP Entry
BOOK NOW
DJ
BBQ
Invited Guests
Private Pool Access
BOOK NOW
Cartagena is known for its unique culture, incredible art, and endless range of activities and attractions to enjoy.At its core, the city contains the world-renowned, walled Old Town, which contains 16 th -century plazas, colorful colonial buildings and cobblestone streets. With its soothing tropical climate and sprawling sandy beaches, it's no wonder that so many people travel to Cartagena, Colombia each year for a little time in the sun.If you're planning a trip to Cartagena, you'll want to look into package deals.These VIP packages will not only save you a wad of cash, they'll also give you an all-inclusive look at all that Cartagena has to offer.
Pool Party
During those sweltering summer months, there's no better place to spend your days then by the pool. Cartagena hosts some of the area's most epic pool parties, some for families and others for adults-only.For the ultimate pool party experience, Colombia VIP Services offers a Pool Party package.This extensive package includes perks like a DJ, BBQ, and private pool access.You can also invite a group of guests to enjoy these perks with you.
Girl Tour
Looking to host the perfect girl's night out? This is doable by having the resources available to you. In Cartagena, Colombia, a great night out with the girls starts by securing the Girl Tour party package offered by Colombia VIP Services. This amazing package includes entry into three popular girl clubs, bus transportation to and from these destinations, and free club entry. Once in the club, your group will be seated at an exclusive table and provided your choice of premium bottles and mixers. The Girl Tour package is perfect for women who know what they want and are not afraid to ask for it.
Pablo Escobar
Pablo Escobar, also known as the "King of Cocaine" was originally the son of a poor Colombian farmer. By the time he turned 35, he was one of the world's wealthiest men, bringing in a whopping $420 million in revenue each week.With the Pablo Escobar package offered by Colombia VIP Services, you can learn more in-depth history about this infamous man, as well as engage in other package perks.The Pablo Escobar package includes a private bus tour, access to Pablo Escobar artifacts, a meal of local cuisine in the mountains, and a party at the Colombia Fonda.
Personal Host
VIP Transportation

Assigned VIP Host

Airport Bypass, Hotel Check-in

Body Guarding, Translations
BOOK NOW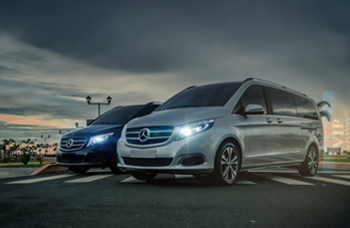 PARTY at AIRPORT
Meet & Greet:

VIP Hostess to meet and greet your group at the airport.

Luggage:

Your hostess will handle the luggage transfer to the SUV limo.

Mobile Nightclub

Drinks and party girls inside the limo waiting for your group to let the party begin. Party just doesn't end there, call us for details.
BOOK NOW
VIP Nightclubs
VIP Transportation

Our reliable limousine fleet will ensure your from and back hotel transportation.

VIP Host

You will be assigned a VIP hostess to chaperon your event.

Club & Bars

You will get a bottle service and or VIP entry to the clubs.

All Inclusive

Price will include all the taxes and fees except the tip to your host.
BOOK NOW
Bar Crawl
If your idea of a good time is going from bar to bar, drinking the best liquor, wine or beer, then moving onto the next, this Bar Crawl package offered by Colombia VIP Services is the one for you.With the Bar Crawl package, you can sample over ten different drinks in 5 different bars.For approximately three hours, you'll have the opportunity to visit some of the city's best bars with top-tier service provided by amazing guest hostesses.In Cartagena, a bar crawl is a great time for all, especially if you do it nwith a group of your closest friends.
When you invest in a Cartagena party package, you're not just receiving one or two key advantages. In addition to perks like free club entry and premium bottles and mixers, you'll also get the opportunity to indulge in other all-inclusive perks, like a private VIP host, limo or bus transportation, and the ability to hop from bar to bar or club to club. If you're new to Cartagena, these fun advantages are invaluable, allowing you to really experience all that the area has to offer. Consider a package deal for your next night on the town or any type of celebration, from birthday parties to bachelor events.