Body Guarding
Body Guarding VIP PACKAGES
Personal Host
VIP Transportation

Assigned VIP Host

Airport Bypass, Hotel Check-in

Body Guarding, Translations
BOOK NOW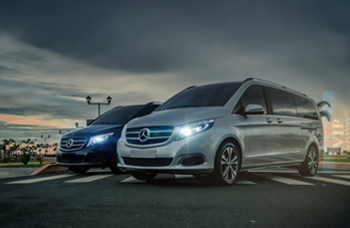 PARTY at AIRPORT
Meet & Greet:

VIP Hostess to meet and greet your group at the airport.

Luggage:

Your hostess will handle the luggage transfer to the SUV limo.

Mobile Nightclub

Drinks and party girls inside the limo waiting for your group to let the party begin. Party just doesn't end there, call us for details.
BOOK NOW
VIP Body Guard
VIP Transportation

Personal VIP Host

VIP Entry to Top Club

VIP Seating
BOOK NOW
It's always a smart idea to consider safety when visiting a new country. While tens of thousands of U.S. citizens safely visit Medellin, Colombia each year, travelers should always take the proper precautions to ensure a smooth trip from start to finish. At Colombia VIP, we offer professional body guard services to our VIP clients. Our primary mission is to maintain your safety, and our meticulously trained bodyguards protect by any means necessary. Once the ultimate status symbol for celebrities, executives, politicians, and the elite, body guarding is now a highly affordable service available to all.
Medellin Body Guarding offers one of the top-rated bodyguard services in Colombia. Our team of trained bodyguards use advanced techniques and methods to ensure that our clients remain safe and secure at all times, in any situation. Whether you're in Medellin for business, a special event, or just to experience the local nightlife, having an experienced bodyguard by your side can give you peace of mind and a sense of calm during your stay. You can rest assure as our Medellin bodyguards are of the highest caliber.
If you're interested in our Medellin Body Guarding services, be sure to check out our money-saving Hosting VIP Packages. In addition to your own personal body guard, you'll be provided with other excellent services and amenities, such as an assigned VIP host, VIP transportation, airport bypass, VIP seating, VIP entry to the top clubs in the area, and VIP check-in at your hotel. Need other services during your stay in Medellin? Contact us to see what services we currently offer. Booking is available online or by telephone when you call +1-305-600-5944.
Let us help keep you safe during your stay in Colombia with high-quality, customized security services. Our Medellin bodyguards are the best in the business, so contact us now to schedule your visit.