Medellin Nightclubs
Medellin Nightclubs PACKAGES
VIP Transportation
Assigned VIP Host
Airport Bypass, Hotel Check-in
Body Guarding, Translations
BOOK NOW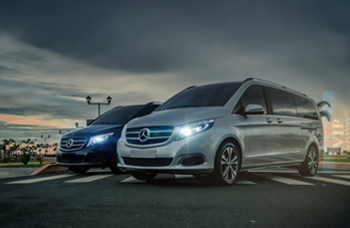 VIP Transportation
Personal VIP Host
Airport Linepass
VIP Check-in at your Hotel
BOOK NOW
VIP Transportation
Personal VIP Host
VIP Entry to Top Club
VIP Seating
BOOK NOW
There are fair amount of Nightclubs in Medellin that can offer any size group the top talent you would come to expect. Depending not the venue you select you can expect to find a certain type of clientele in attendance. In Parque Lleras the majority of the crowd is around or under the age of 25. The venues in Lleras are cheap there are numerous liquoreras on the street where you can purchase a bottle sit on the sidewalk and hit on groups of girls walking by. The Venues are not as organized as you would come to expect from a type local nightclub such as Sixttina or Doxis however they are fun to attend and there is no shortage of talent on its dance floors.
Club Hopping in Parque Lleras is a preferred way of moving around the area. The action is non-stop with numerous bars hosting different crowds of people dancing to Salsa, Bananato, Reggaeton, Dance Hall and Hip/Hop. Some of the more notable venues include Office, La Clinica and the newly opened Luxury. These are just a few of more eccentric dance clubs available for you to attend. For those of you that are adventurous and look to venture outside of Lleras we recommend going to Barrio Colombia (Doxi's) after midnight and if you haven't gotten enough then close out the night into the early morning at Fahrenheit.
Head north about 2 blocks from Parque Lleras (walking Distance) and you will reach Provenza. Here is where you will find the age demographic to be in it's late 20's to 30's and far more affluent that then the crowds that reside further down Calle 10. The streets of 34-37 are lined with notable restaurants and trendy bars. If you are in search of some good Gastronomia this certainly where you should start before making your way into the Suburbs where food prices can double depending on the Barrio. Popular Bars in Provenza include 'VinTrash' we personally love this one, Burdo more of a cross-over with deep house but has a good crowd and Social where there are masses of people in attendance any day of the week.
On any given weekend and on first visits to Medellin its recommended you remain in Parque Lleras or Rio Sur. About 10 minutes from Parque Lleras you will find Mid Rise Office Buildings with Nightclubs and Restaurants just across the street from Mall Oviedo. Ask any cab and they will know where to go if your having trouble making your way over drop the club name Sixttina. A multilevel Electronic Dance Venue Sixttina can be the best nightclub in Medellin or not so good. Before coming here you need to inquire with ColombiaVIPServices to find out if there is an event and if that's the case go and get bottle reservations because the venue will be sold out and packed with talent. If you are not fortunate enough to make it inside that shouldn't be a problem as there are a few other discs and bars directly next door where you can spend the remainder of your night.
Within Medellin if you look hard enough you will find an adequate nightclub. Although we don't recommend going by yourself or a large group as many of the Girls are already in the company of others and its not very common that you will see them in a Nightclub Paying for Bottle Service on their own. If 'Gaming' is your thing then keep the activity in Lleras and the Malls as there is top talent walking their halls during the day. Afternoons are quiet this isn't Vegas however you can find some nice talent in the Malls and sometimes girls walking solo if this is your thing then we recommend heading to Premium Plaza, Mall Oviedo and Mall Mayorca.